EMPTY KISSES
...the story of a girl and a boy and waking up to a kiss...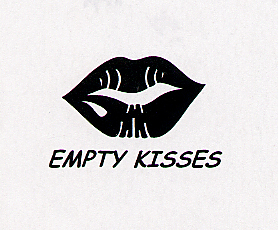 Veritas Productions Hollywood, CA: Staged Reading 2003
Cast: DANIELLE HOOVER, TYLER McCULLAGH, KORBIN BIELSKI, ROCKY LANE, GUY WOODSON, GREG TUTTLE, JACLYN LAFER, AMOL MHATRE, TANIA KELVIN, LINDA REA,
Publicity: Andrea Walker
Stage Manager: Dawn McElhare
Co-Writer: Christopher P. Prince
Director: George R Carr
EMPTY KISSES is a high concept romantic drama about a pathological actress, a scorned writer, and a monsterous plastic surgeon. Gwen Breyer is a beautiful, talented aspiring actress in Hollywood. Gwen also has a secret life that has her caught in a web of lies and she is choking, spinning out of control. When she meets and helps Chris Phillips, a recently divorced screenwriter, prophetically untie a wounded gull from tangled fishing lines, she denies and avoids her attraction to him for the lines around Gwen and her life are tightly controlled by her "benefactor," Dr. Franklin Agon. Not even Chris's love or reason can break this spell. But one side of this triangle must fall. Gwen's mother's pearl necklace holds the key to her dark life of empty kisses.