Avis Pero
...the story of a family's hunt for the truth...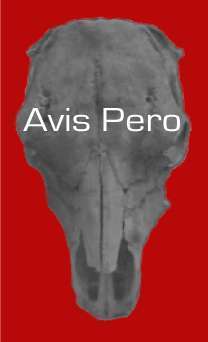 The Writers' Forum, Manhattan Theatre Source New York, NY: Staged Reading 2009
Cast: John Philip, Barbara Mundy, Rachel Cornish, Brian Parker, Mark M. Thomas, Adam M. Griffith, Patt Franklin
Narrator: Pia Wilson
Design Director: Andrew Loren Resto
Creative Consultants, Isabel Livingston, Ken Petti, Keith Carroll
Publicity/Executive Producer: Lanie Zipoy, Avec Promotions
Director: George R Carr
Spanish for wasps' nest, Avis Pero is the name of a small stone Texas hunting lodge that has just been sold. The former owners are the Hamilton family. The father, Jack, and his three sons gather for their last weekend of hunting together. Two ghosts of the Hamilton family, Jack's wife, and daughter, are present as living memories, and cast a spell on the family dynamics. From the shadows of the forest, an antlered white tail deer is watching the hunting party reunion. The final hunt shoots an arrow to the heart of the diseased family. Ironically, the Hamilton family is everyone's family. The theme running through the play shines a laser light on the cancerous imbalance in our culture between masculine and feminine. The hunters become the hunted, but when the father is sacrificed, all are healed. The characters penetrate, catapult, and reverberate in the mind. The theme has the ripple effect of a smooth stone skimming the ocean, preparing our culture, and our earth for future evolution. The play is at once moving, shocking, and ultimately healing.